Contact Us
---
If you need to contact us with a query about a potential sculpture, then it's probably best to give us a call so that we can discuss your exact requirements. Prices are based on a number of factors, including size and complexity of design. Get a rough idea here.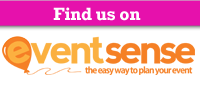 Contact Hamilton Ice Sculptors
54 Wimbledon Stadium Business Centre, Riverside Road, London, SW17 0BA, United Kingdom
T: +44 (0)20 8944 9787
Transport
Mainline: Earlsfield
Tube: Tooting Broadway
Both stations are roughly a 20 minute walk from the studio which is served by the following buses on Garratt Lane: 44, 77, 270. Hop off at Huntspill Street (heading north) or Summerstown (heading south).
© Copyright Hamilton Ice Sculptors